Personnal Protection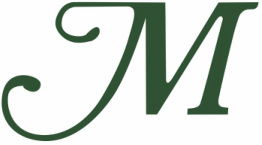 Personal protection includes:
*Auto
*Home Owners
*Renters
*Motorcycle
*Boat
*Camper
*Jewelery

Molitor Insurance Agency Represents over 20 different insurance companies to protect your personal property.
Lets face it; you worked hard for what you have. You need to protect your valuables. We can help you find valuable protection for your valuables. You also need to protect your assets.


Liability

This protection is for your assets if an accident occurs that was caused by you. If the other party has damage or gets injured, liability will cover their bills. This is especially important for auto insurance. When you hear about auto insurance you hear $100,000/$300,000/$15,000. These are the maximum limits your insurance company will pay the other party. With lower limits, you could be responsible for expenses over the limits. Make sure you have enough protection.

Home Owners
This is protection not only for your home, but also the contents of your home. Many policies also have liability included to protect you if someone is injured on your property. Remember, if you have property of high value, you may want to talk to your agent to have a separate policy on those items.

Motorcycle, Boat, Camper, Moped, Snowmobile
Like auto insurance, you need protection for all of your toys. You need to protect yourself, as well as others. Molitor Agency has policies to cover everything from your boat, to your golf clubs.

Umbrella
An umbrella policy is additional liability protection the gets applied after the limits of your liability is exceeded. Most umbrella policies are for $1,000,000 to $2,000,000.